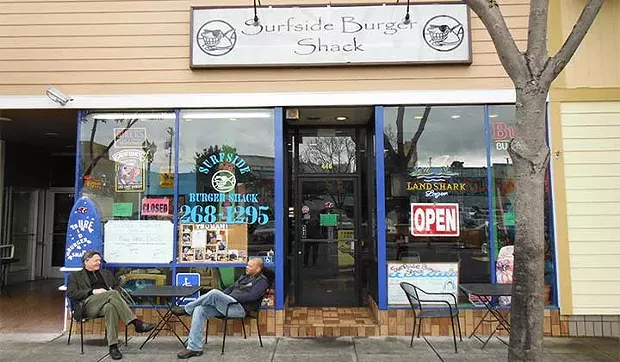 Chad's Surfside Burger Shack is a locally owned family business.  Grass-fed beef burgers, salads and Humboldt County's tastiest homemade French fries round out our hearty, healthy, delicious menu.  Beverages include beer and soft drinks. It is a fun restaurant with a Bikes and Boards theme, an engaging staff and a top notch experienced cook. 
This is a zero waste establishment who is a proud participant in the Food Waste to Watts program. If you're curious about the Tsunami Challenge stop by and find out more.
Grass-fed beef, hand-cut fries and onion rings.
Price: $

Sat., June 3, 6-9 p.m. 2017